LeptonX Theme
for Your Admin Dashboard by

ABP Platform
You deserve a good UI and a better UX. LeptonX Theme by ABP is here to serve it.
LeptonX Theme is currently only available to ABP Platform users.
Learn more
LeptonX Theme
Mobile Responsive Template
Access your LeptonX admin dashboard from any device you like.
It is designed for you to easily use in every device of yours. It is responsive on mobile devices and tablet sizes.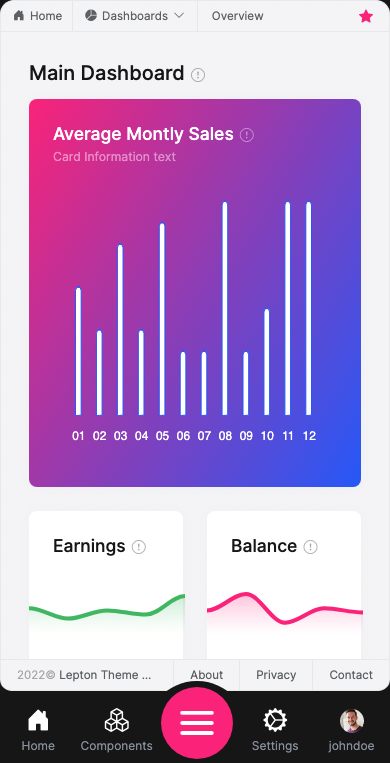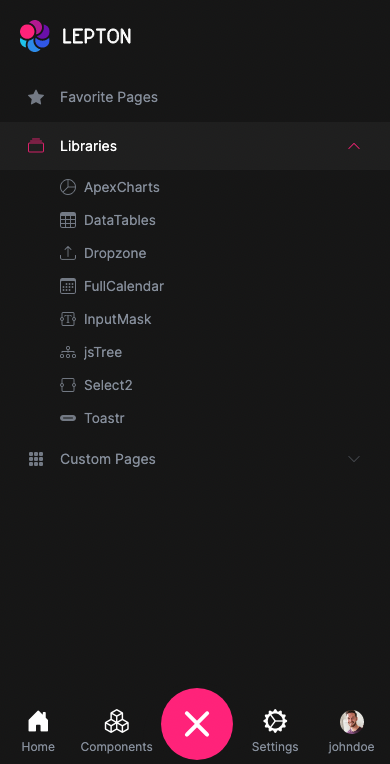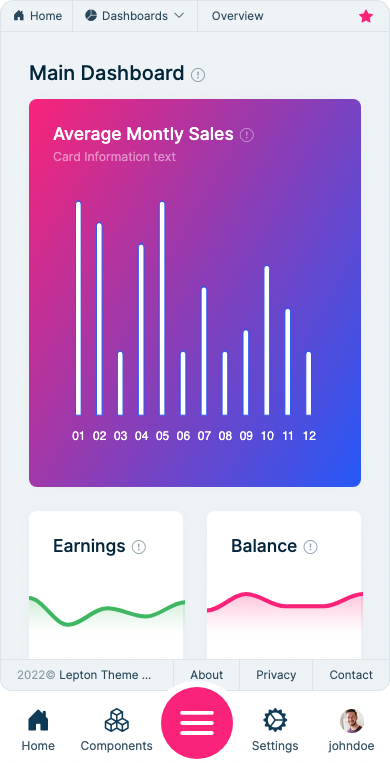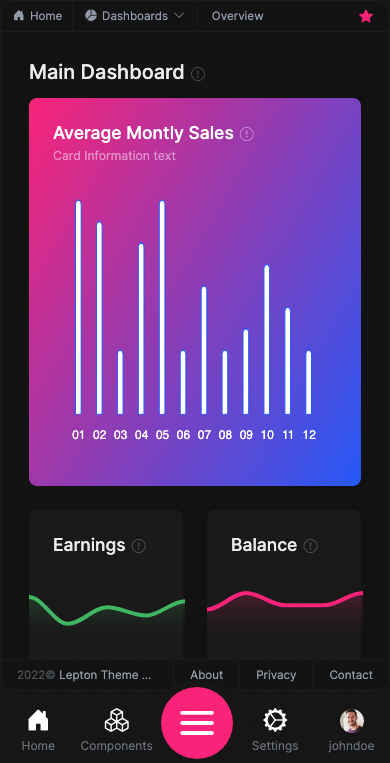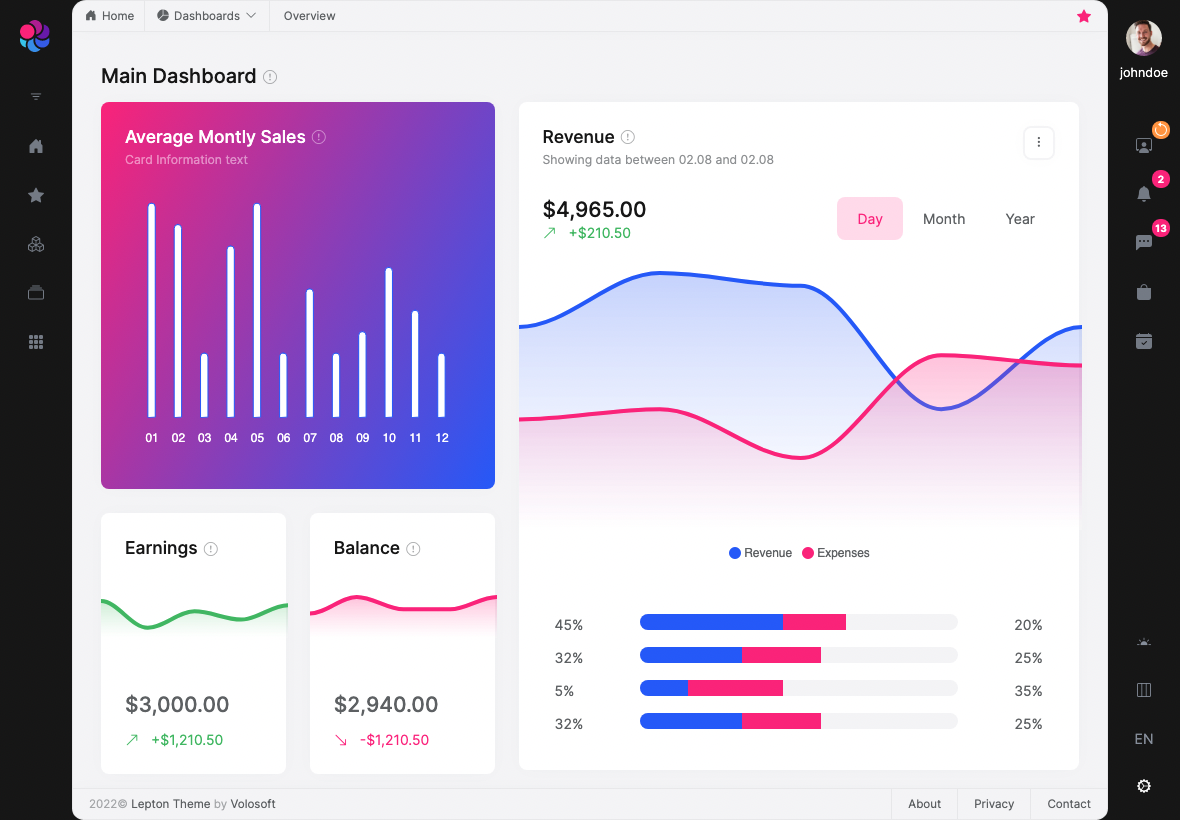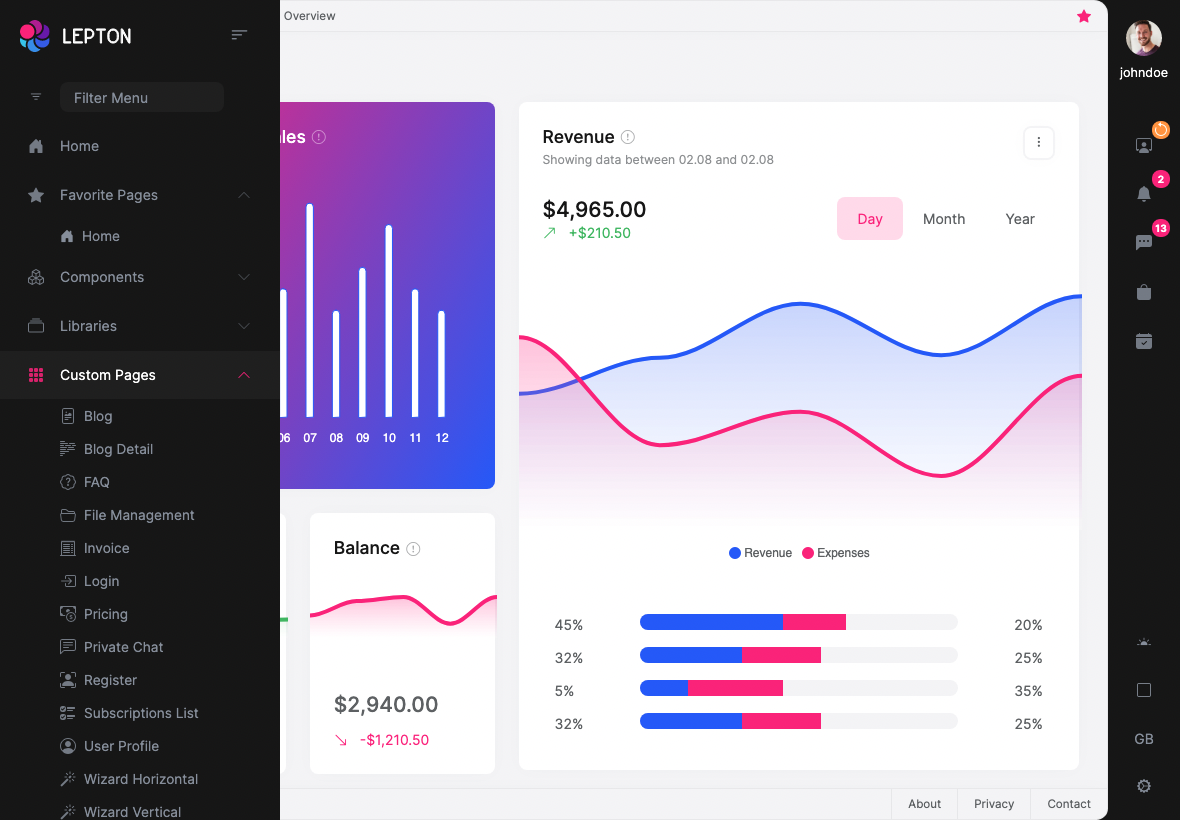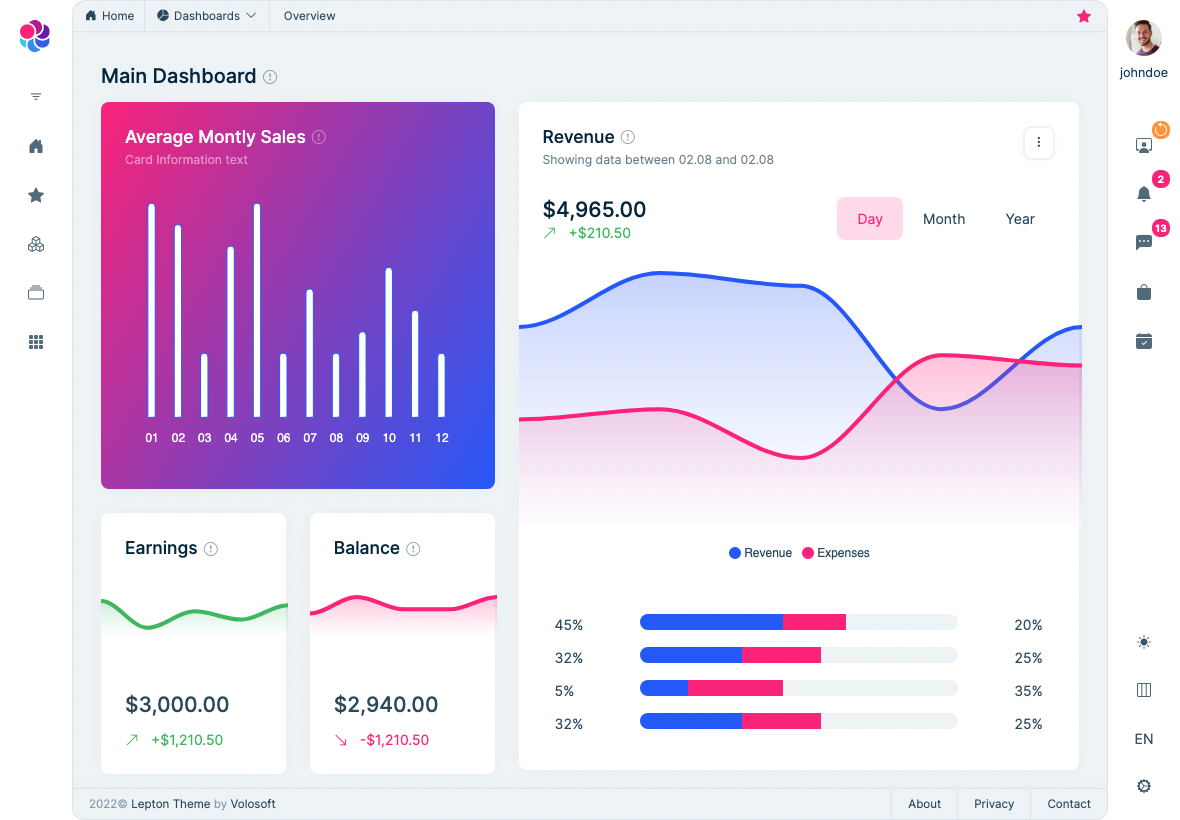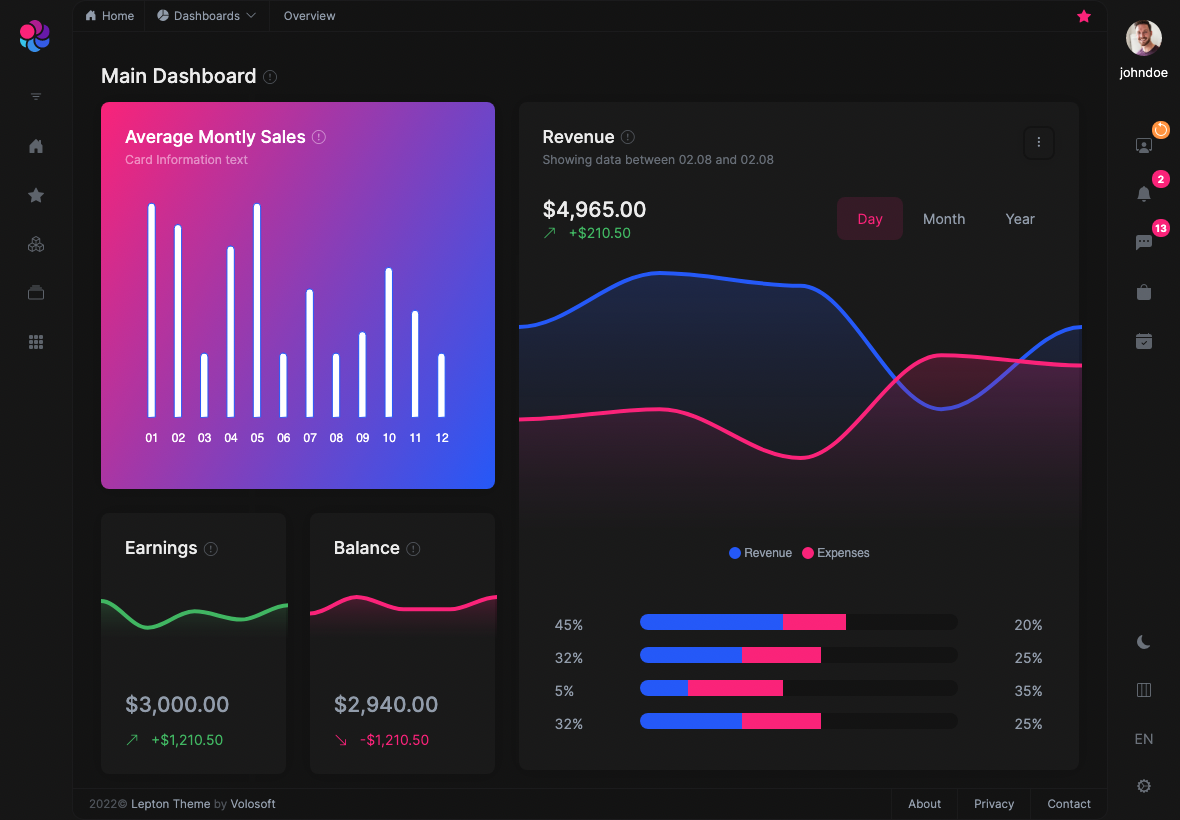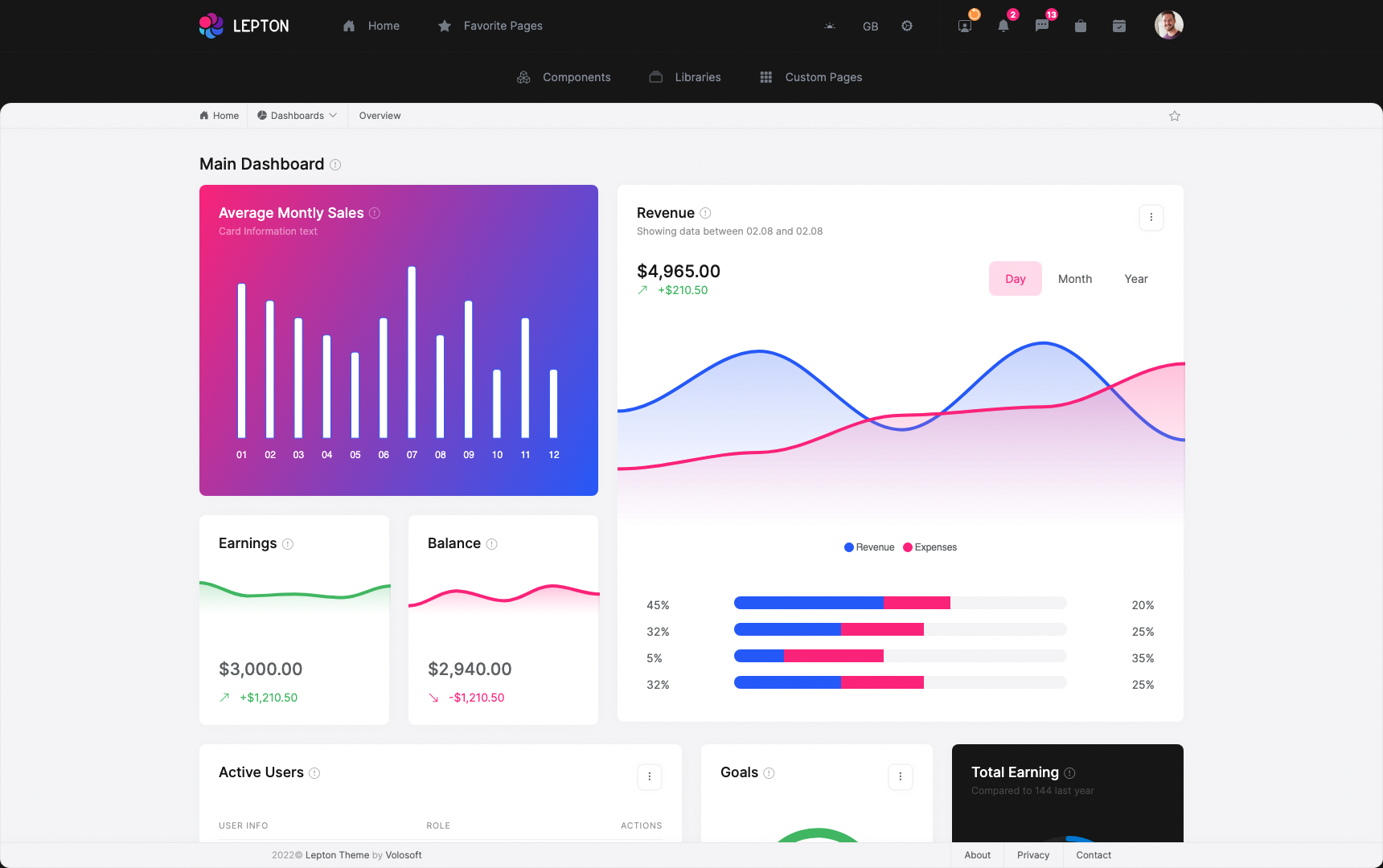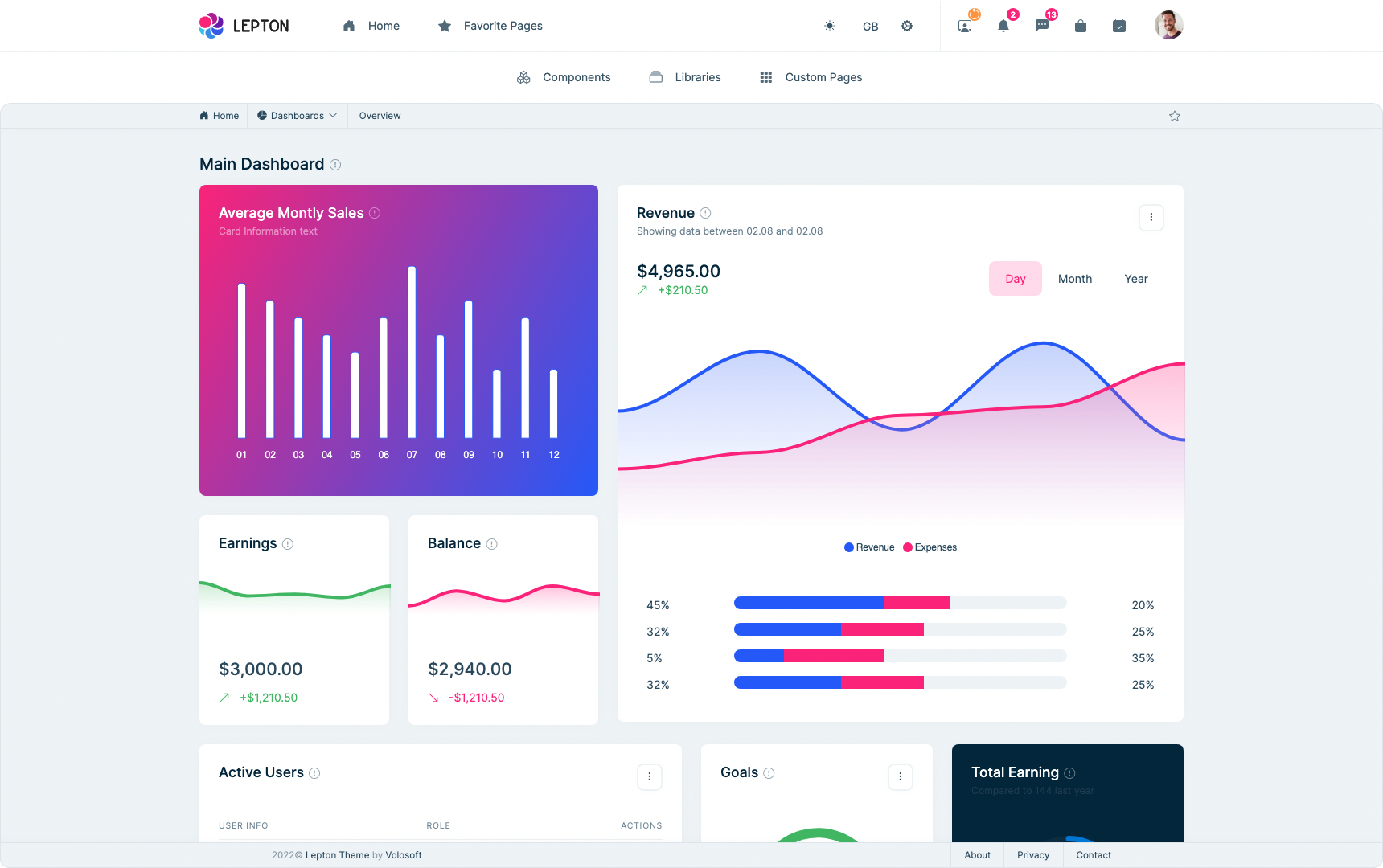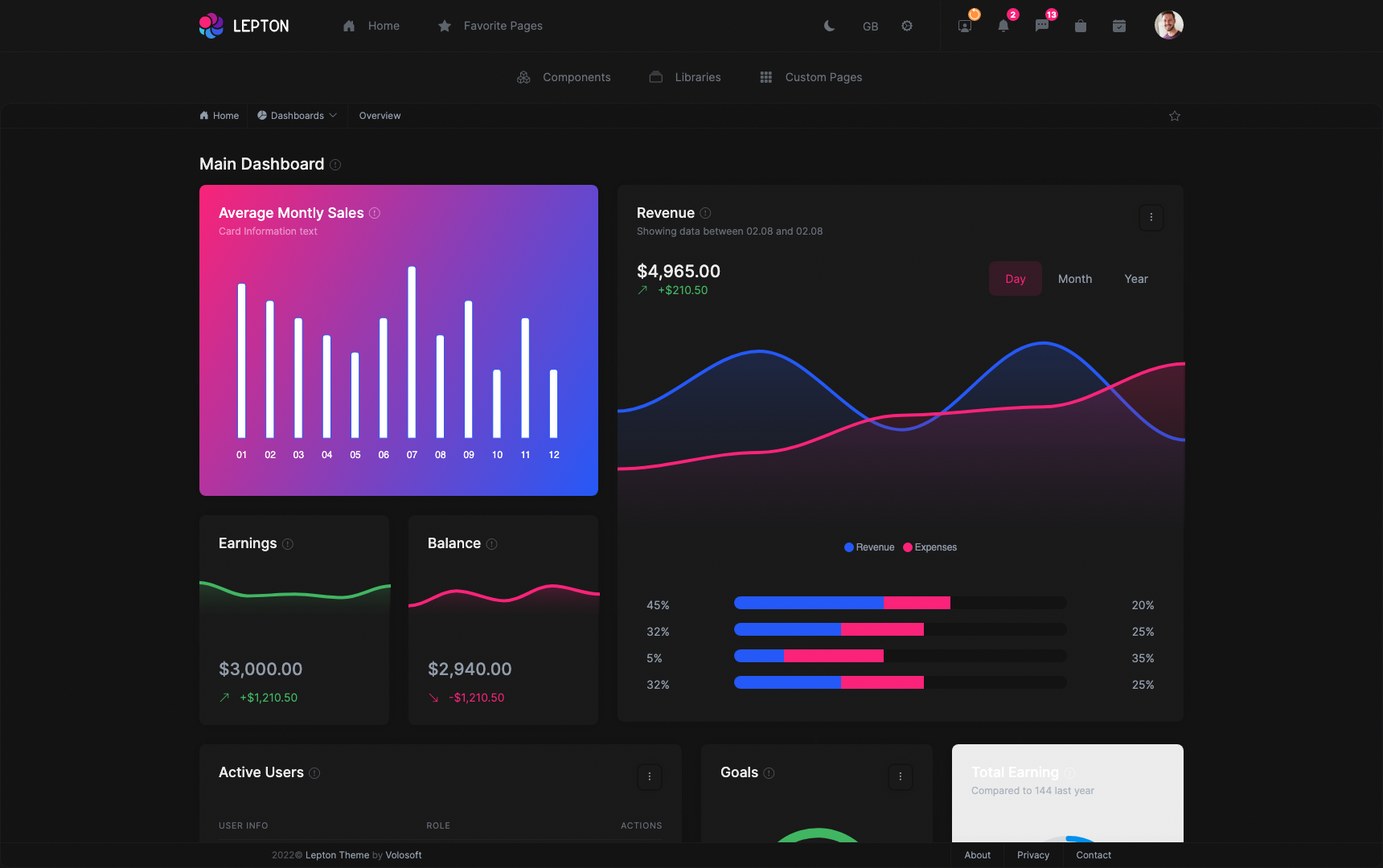 LeptonX Theme
Top Menu Layout Option
If you would like to set up your website with the same admin dashboard, it is possible to do it with LeptonX Theme!
Just try the LeptonX top menu layout to make it happen!
LeptonX Top Menu Layout Demo
LeptonX Theme
Easily customizable for your brand colors.
You can customize the LeptonX theme using just a few SCSS variables. No overriding, no extra CSS load!
With LeptonX, you can arrange your admin dashboard however you like.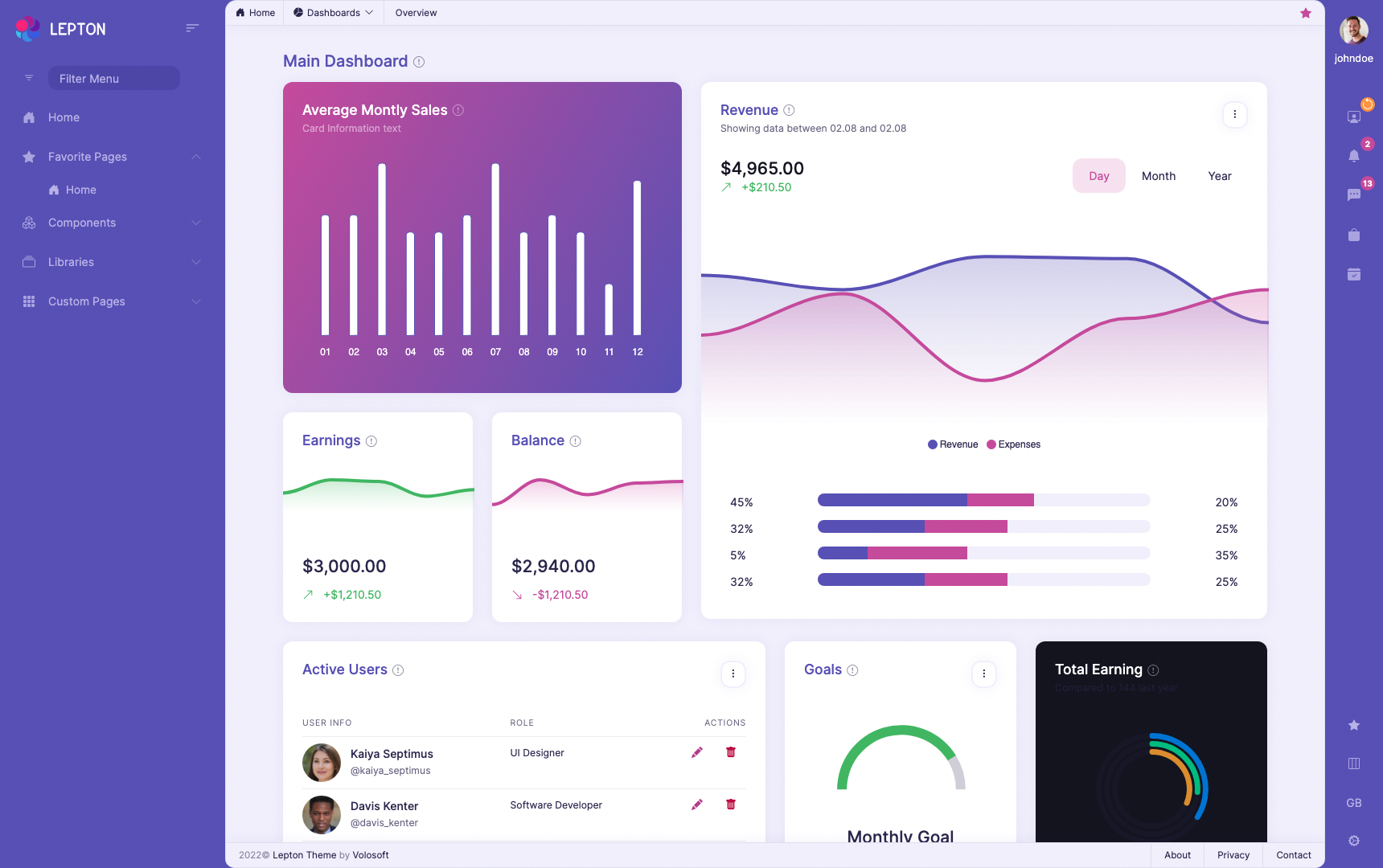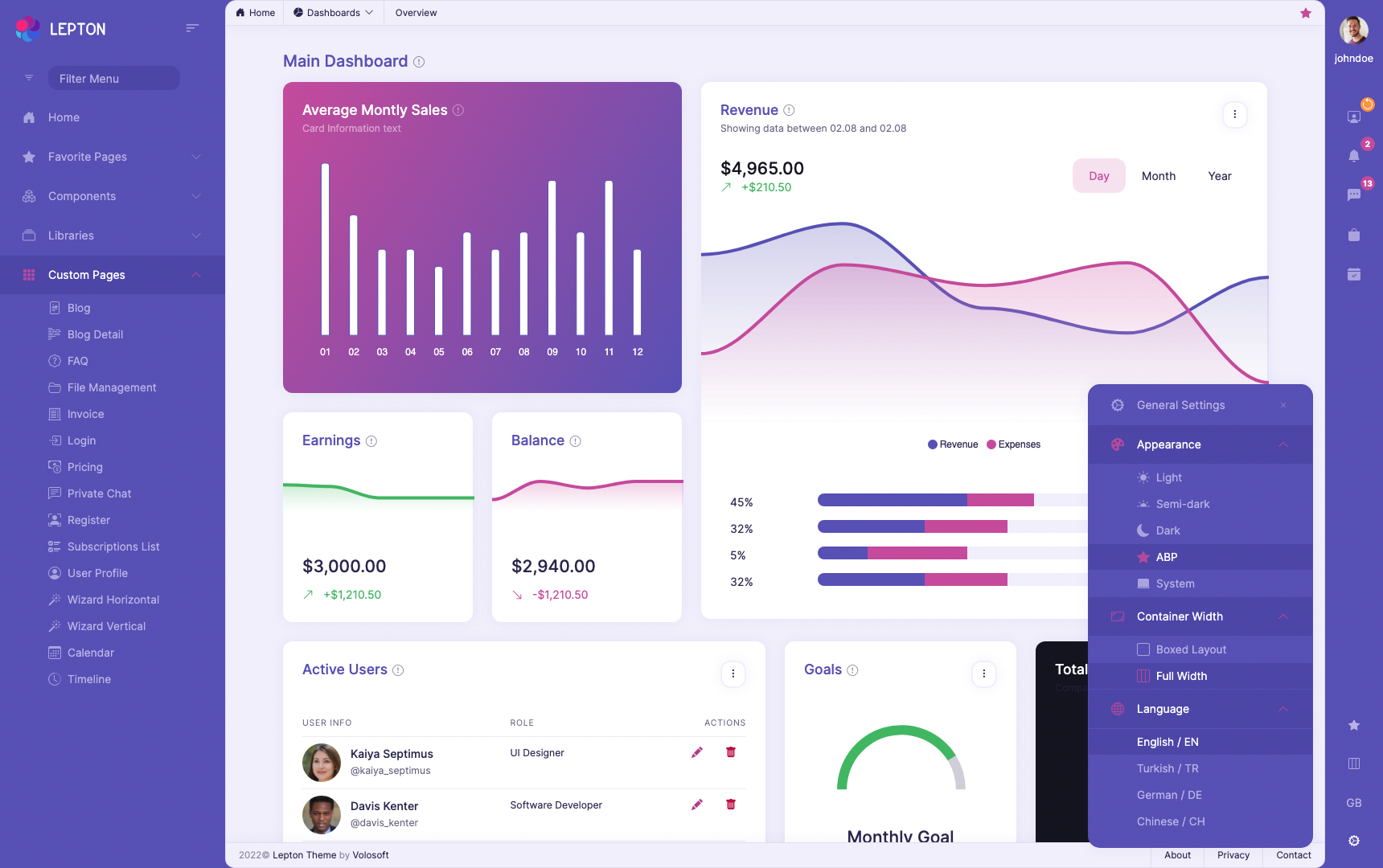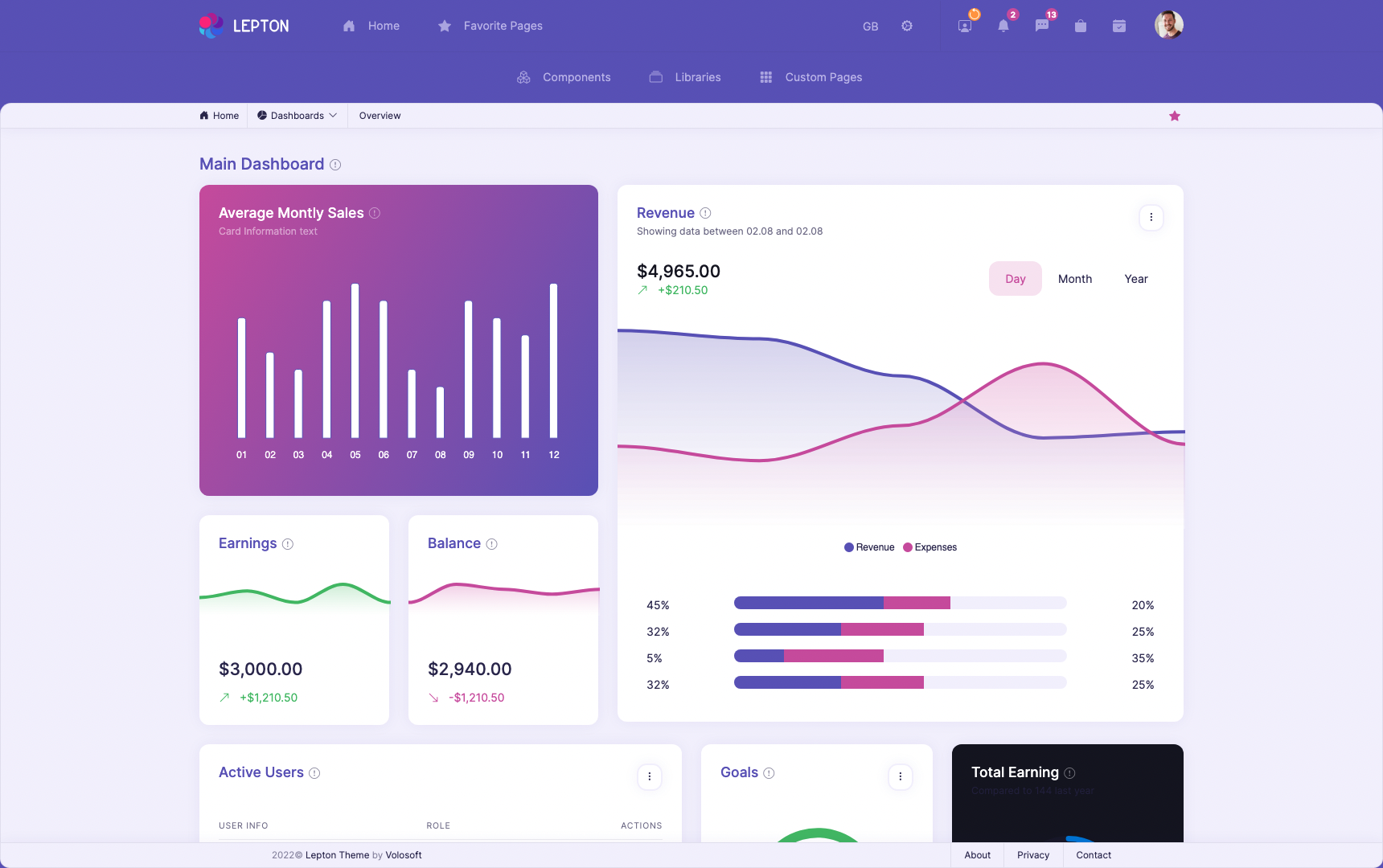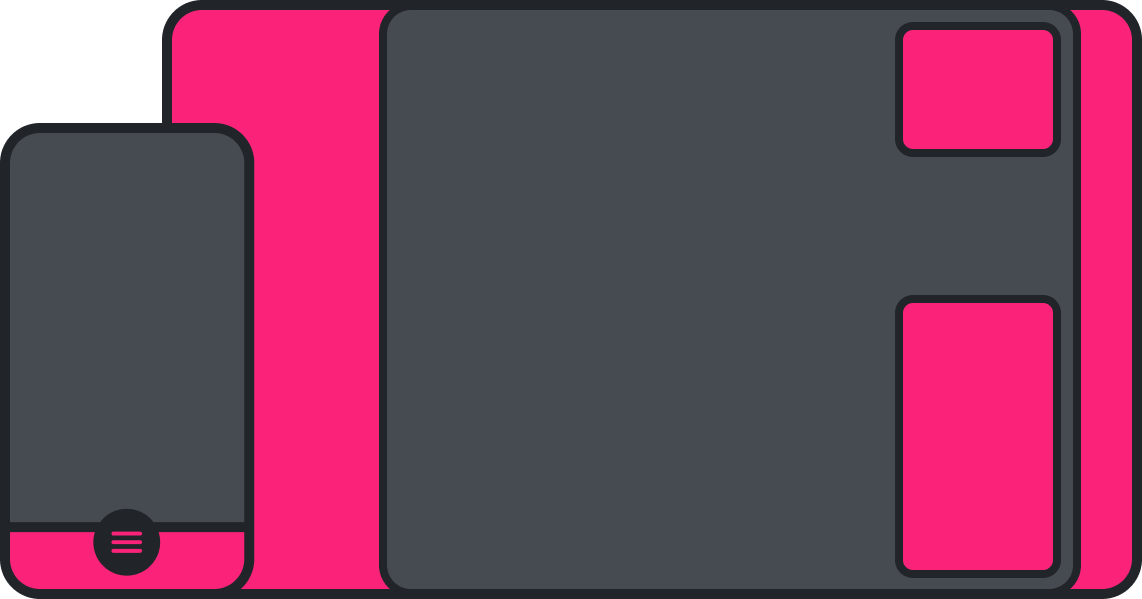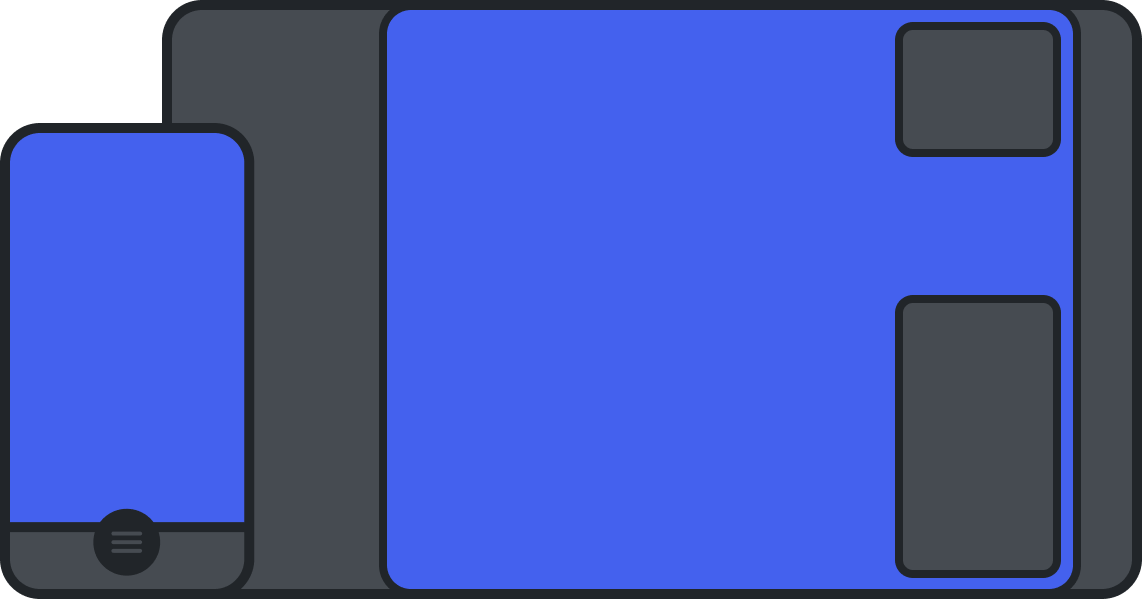 LeptonX Theme
Independent
layout

and

content

area

LeptonX's layout infrastructure was designed completely separate from the content.

This means that you can freely design your project with a content structure other than Bootstrap if you want.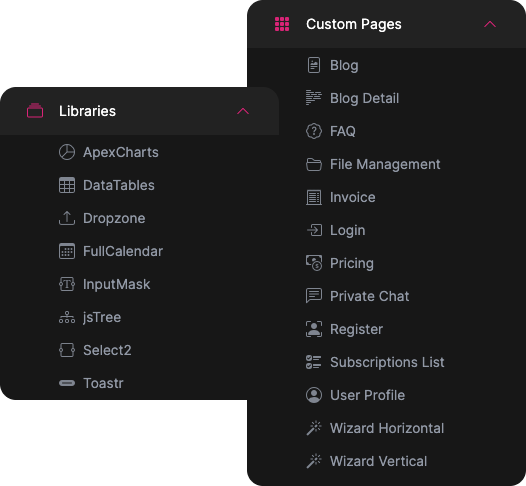 LeptonX Theme
Most used libraries integrated with LeptonX.
LeptonX contains your most used libraries. It allows you to use libraries such as ApexCharts, DataTables, DropZone, FullCalender, JSTree, Select2, Toastr effortlessly.
LeptonX also supports MVC Angular and Blazor specific libraries.
LeptonX MVC UI
LeptonX Angular UI
LeptonX Blazor UI
Create and customize the pages you need in seconds with LeptonX custom pages.
By using LeptonX Theme you also have access to many pre-made html pages. These include many pages such as login page, blog, FAQ, subscription list, invoice, pricing, file management.
LeptonX Theme
LeptonX Theme is currently* only available to ABP Platform users.
For now, Open Source ABP Framework users can use LeptonX Lite Theme. ABP Commercial customers can use LeptonX Pro Theme and access all source code.
Meet the ABP Framework
Meet the ABP Commercial
*Our work continues at full speed for all our users to access the LeptonX Theme.
Open source

web application framework for ASP.Net Core

ABP Framework is a complete infrastructure to create modern web applications by following the best practices and conventions of software development.

See on Github Get Started
---
A complete web development platform built-on
ABP Framework
Pre-built application modules, advanced startup templates, rapid application development tooling, professional UI themes and premium support.
Get Your Deal
Lepton Theme

for your admin dashboard by

ABP Platform

Lepton Theme is still available and will be maintained. If you want to switch to LeptonX Theme as a Lepton Theme user, you can see the documentation to learn how-to.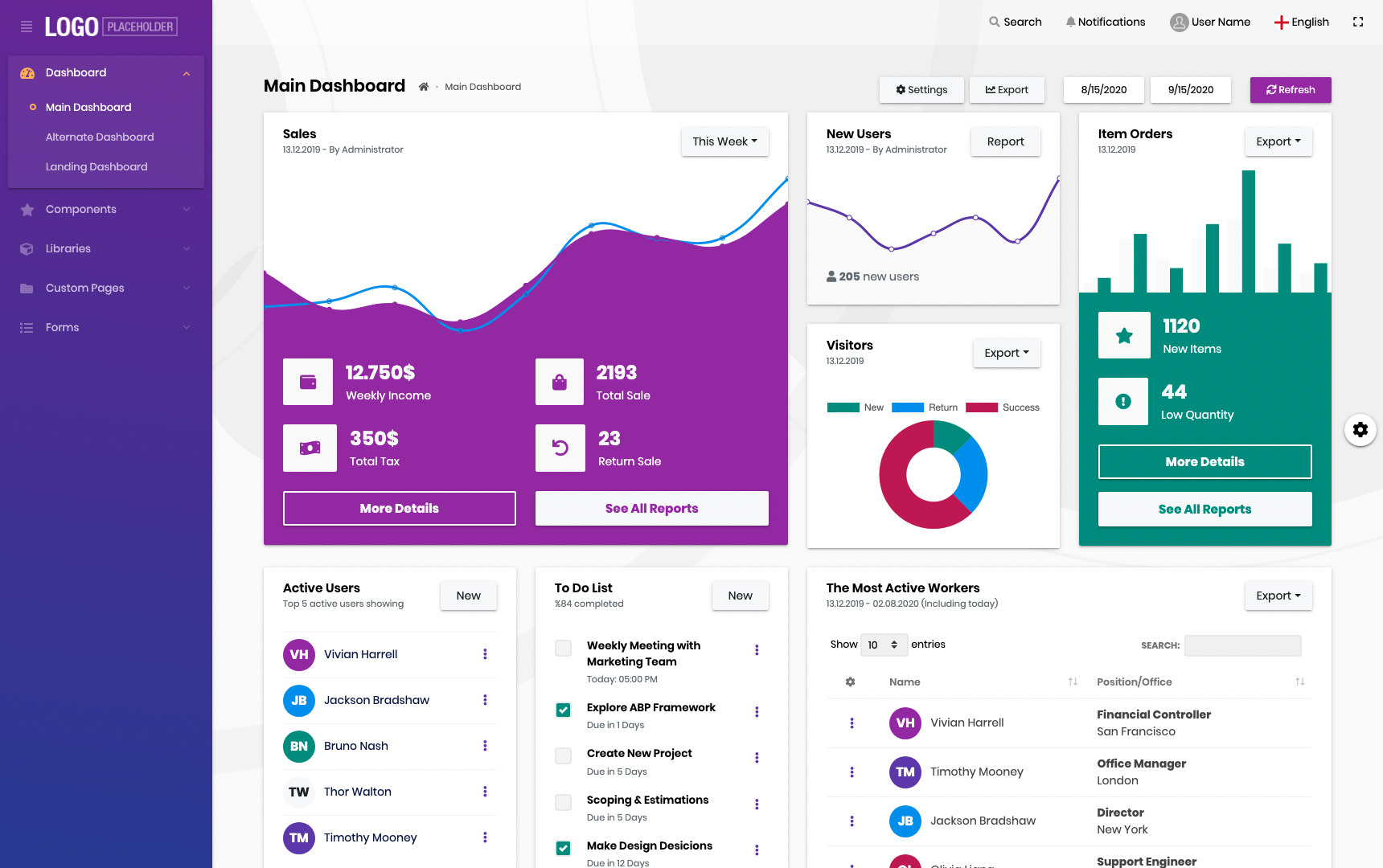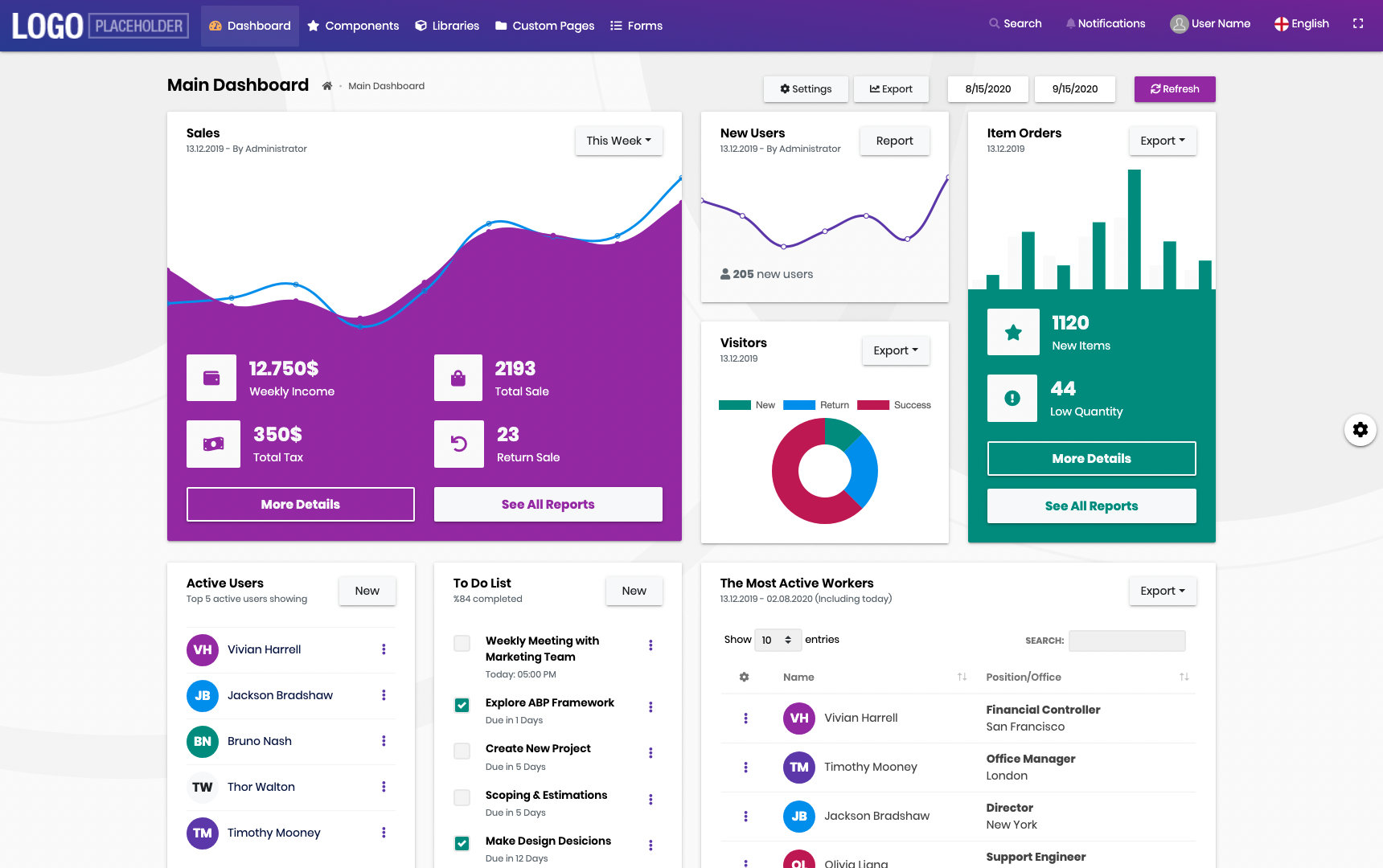 Lepton Theme is compatible with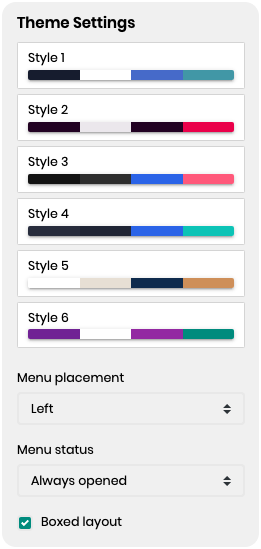 Lepton Theme
Just create your content using Bootstrap classes and Lepton Theme will take care of the look for you.
Choose from ready-made color themes or create your own.
Set the Content width as you want.
Easily switch between side menu or top menu options.
Boxed layout option.